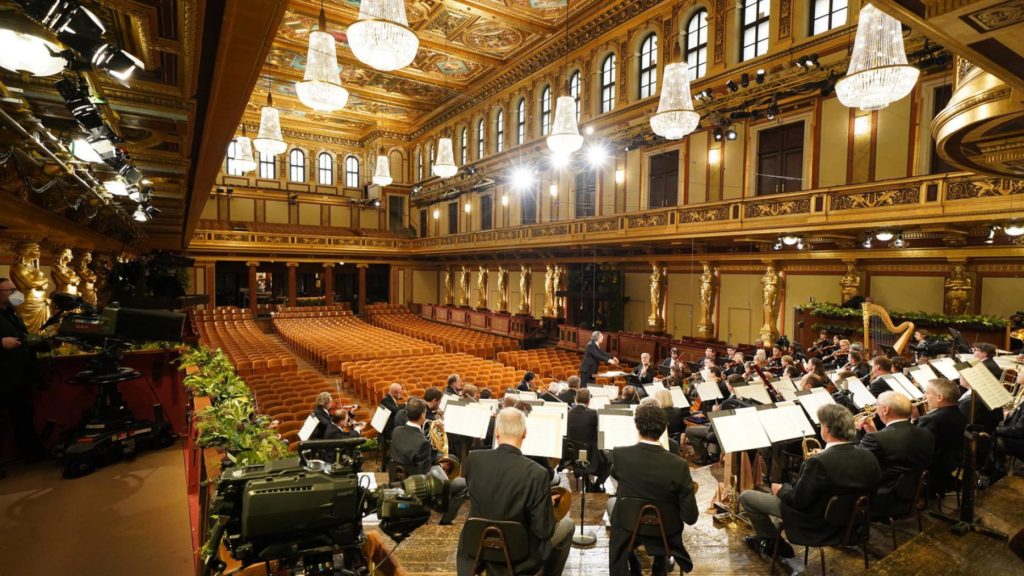 We've just enjoyed a special New Year's Concert in a special year. For the very first time, Radetzky March at Neujahrskonzert is played without clapping.
Even without any audience, there're some highlights though. Starting with recordings. With advanced technology and the absence of noise from the audience, this is probably the best recording of New Year's Concert ever. And just before the intermission, VPO presents the first proper recording of two pieces from Zeller and Millocker ever.
As mentioned that the recording is fantastic, I was on heavy rotation of this album recently. The more I listen to it, the more I am engaged with certain pieces. It feels like you met this lovely girl and suddenly became irresponsibly mad for her. You could hardly tell which magic spell she cast on you, but she lives in your heart from the exact moment you met her. And then you just want to get to know her so much that you started to review every word she said to you to get through those long nights being apart from her.
Actually, I am that poor little guy being trapped by Neujahrskonzert. After a few sleepless nights, I'm here to share a tip of the magic spell.
Starting with the Fatinitza Marsch, it's styled with groups of notes repeating the same key. For example, the 7th to 8th section. This arrangement creates a sense of solid power, which is very proper for a march.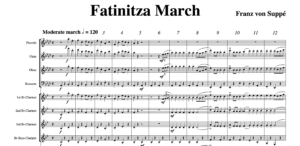 But that's not the point for now. What I wanna highlight is the arrangement between the intro and the theme, which is located in the 5th to 6th section. Just the first 10 seconds would be enough.
After the juicy intro played by the string sector and the wind sector, and before the rich theme by the entire orchestra, there're two sections of a rather quiet background by the string sector only. This is such a great design! After the grand opening, those two sections are saying that "Don't go! There's something better later on." While they also inspire your curiosity about what happening next. These sections are composed of neat instruments and simple key arrangements. The strings are giving you hints. So here's the first trick. But it's a very junior one, even young Weasley could do. Things are getting better.
---
And the second trick I would like to mention is how to push one to move forward. This example astonishingly exhibited how composers bewitch you.
This is a part of the coda from Bad'ner Mad'ln, Walzer, Op. 257. From section A to C, with the help of the snare drum, the mix got richer and richer. In section A, it's like somebody is whispering that something is coming. And in section C, it's like somebody is shooting that something is coming and is coming hard! After that, everything is gone, but a complete rest. This is the last peace before the war!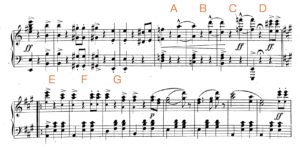 Then here's a two-fold design of the idea. Firstly, The last two notes in section D, which are also the leading notes of the idea, are absent from the bass drum and crash cymbals. They didn't join until the third note of the idea. Secondly is that the rhythm is specially designed: in section E, the last note is a quarter. But in section F, it's replaced with two eight notes. And in Section G, it's back to a quarter. This kind of change of rhythm kills your prediction and drives you into total madness.
---
As we're talking about the use of rhythm, let's do a wrap jump into the other extremely: manipulates you with basically no rhythm. Here I would like to highlight an iconic work by Samuel Barber.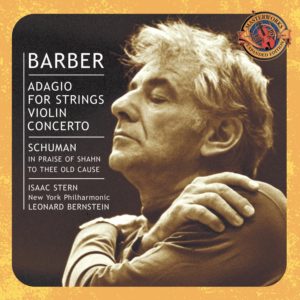 The first time I met with this work, I thought it was composed by John Williams for some sci-fi films. It does share some sense of Interstellar though. With a tremendous use of the string sector, this piece is composed of extreme continuity. Anyway, words are pale, especially for works with great passion. Here's Gustavo Dudamel with VPO presenting Adagio for Strings, you have to feel it yourself:
As I am writing this article tonight, I listened to it about 10 times. And this work indeed is sucking every drop of emotion out of me. Here's a screenshot from the video above. Dudamel is always passionate, but at this moment, he's caged. You can tell that every inch of his muscles is contracting. But this power has no place to go: they're caught in the tender trap of strings.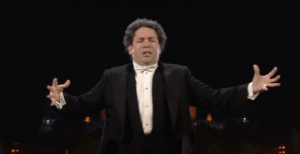 How this is happening? How did Samuel Barber magically start the chain reaction of my emotions and generally squeeze them until they have nowhere to go?
As far as I could tell, three steps are planned. Samuel firstly defines the space with the contrast of violin and contrabass. He then lets the melody run through instruments to create mass in this empty space. Lastly, he generally pushes different sectors together to a single melody and lets the violin scream for you.
Firstly this work starts with the theme played by the first violin, defining the upper bound of this space. Then generally the theme moved to viola. After that, violoncello took over the theme and defined the lower bound of this space.
Then here's another fold. From section 36 to section 41, the melody runs from violoncello to violin. Especially in section 38, you could almost picture violoncello handing over the baton to the second violin, and then the first violin. It seems that molecules in this space are trying so hard to escape with Brownian motion, while they're strictly bounded by Samuel.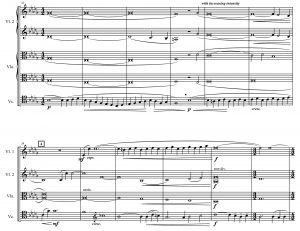 After the expansion, the contraction followed. From section 48 to 53, sectors are gradually pushed together. In section 48, the resistance is still fighting. In section 49, the entire university is counting on the Millennium Falcon. And finally, in section 50, the Empire won. The dark side of the Force dominates the entire section with one note!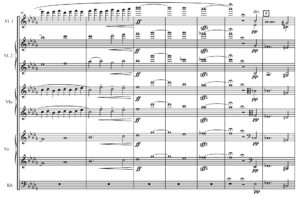 With a complete rest, the universe is gone. Nothing is left. The very only sound you could hear is your heart beating hard. Thankfully, there's an ending. Or it's really hard to come back to reality.
---
That's the very end of this article. Inspired by Neujahrskonzert 2021, I present three tricks composers used to manipulate emotions of the audience. Sometimes I felt that it's so unfair that my feeling is manipulated by composers like a puppet, while for the rest time feeling so lucky to glance at the beauty of the classics. Wish you a later happy new year and a good night.